SSG has been working for a long time towards its objective: for everyone to arrive home unharmed at the end of the working day. This has now resulted in a comprehensive solution for industry which goes by the name of SSG Safety.
Many people are familiar with SSG thanks to its SSG Entre course, where more than 300,000 contractors have been given a basic knowledge of safety in the work environment in order to reduce the risk of accidents and incidents in the workplace. However, SSG Entre is just one element when it comes to making industry a safer place to work.
"With SSG Safety, we want to make it easy for industrial parties to meet agreed requirements and create better conditions for obtaining up to date information in respect of safety, personal skills or necessary corporate details when needed," says Mats Jakobsson, CEO at SSG.
View an example of how SSG Safety works
Emphasis always on safety
Swedish industry has lofty ambitions when it comes to safety. Zero-tolerance approaches are defined, and management teams emphasise the importance of working safely. But inefficient procedures and time-consuming working methods can create time pressure and a poor overview, creating classic conditions for accidents.
"Statistics from various industries show that we still need to develop safety work and reduce the number of accidents," says Mats Jakobsson.
Lena Wiig, head of the Work Environment business area at SSG, has experience of safety work in industry. She perceives potential for streamlining as tutor-led information reviews, manual skills monitoring on entry and collection of supplier details in hardcopy format still take place.
"Everyone works with work environment and safety issues nowadays," says Lena. "Some have made a great deal of progress, others have some way left to go. We wanted to make it easy by providing an effective, modern solution in the form of SSG Safety, which provides a ready-made foundation for safety work. The plant saves time and money instead of having to devise its own systems and procedures."
What does the new SSG Safety concept involve?
"We have developed our current services so that they communicate with one another. We hope this concept will facilitate communication between departments requiring contractors and employees, and thereby help to make industrial plants a safer place," says Lena Wiig.
This concept includes safety courses that increase knowledge and awareness of risks among the people working there," she continues. "At the same time, our digital services help you to monitor the people present at your plant to ensure that they meet your requirements. They make sure the employer is operating in compliance with agreements and that employees have the right knowledge, for example." The SSG On Site app is the communication hub where important information is collated and made available directly on people's phones.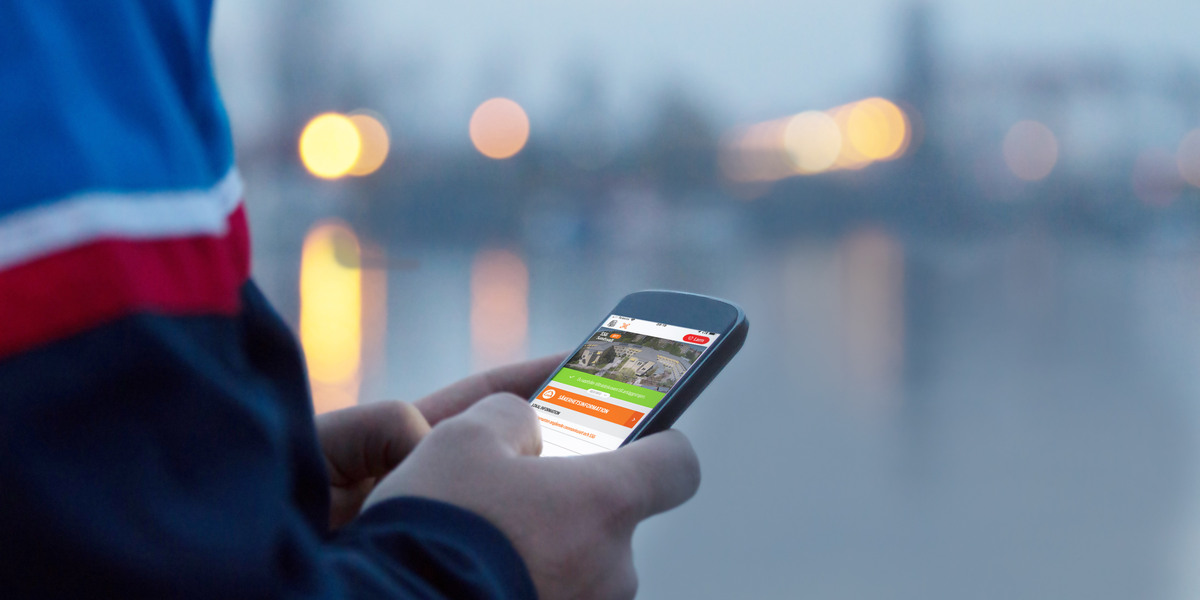 What is the key to a safe work environment?
Increasing awareness of the risks and how to go about reducing these is a key part of this work, according to Lena. She also reckons that contractors and people working in production must understand what could happen.
"We have to make people behave more safely. "And we will achieve this by increasing their knowledge and their awareness of risks. I am a firm believer in this. If you know more, you will behave differently. Rules and lectures do not work – you have to understand the consequences of your actions."
In industry, where time pressure and high production rates are key, the safety culture may fall by the wayside when there are rapid gains to be had. Lena makes it very clear that putting safety first must always be okay.
"Although industrial management teams often have stringent requirements when it comes to safety, it can be difficult to implement them in all respects. If people are working in production and want to see results, taking shortcuts is all too easy. This is where we have to create awareness of risks and what could happen," concludes Lena Wiig.